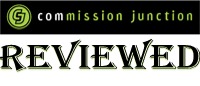 Commission Junction offers a great affiliate program enabling you to make money online but some of its operations are quite a mystery. In this article, we will take a look at how to make money with Commission Junction, why many advertisers deny your application, and what you can do about it.
How to Make Money With Commission Junction
There are many affiliate programs available to those who want to make money online and Commission Junction is one of the "big boys". Commission Junction offers a wide variety of products to promote and many of them offer very healthy commissions. Even if you belong to other affiliate programs like Amazon or eBay, you may want to consider Commission Junction because they fulfill a niche that the others do not.
Let's take a look at an example.
One of the most heavily promoted products on Commission Junction is Hostgator.com, the web hosting company, and they pay terrific returns (about $100) if someone signs up using your affiliate link. Hostgator pays a large payout because they, in all likelihood, will have the customer for a very long time and earn much more than $100 from that customer.
This is an obvious but very important concept to focus on when making money with Commission Junction or any other affiliate online: the more that the advertiser earns on a customer, the more that you will earn as an affiliate.
However, this also means that the competition is stiff. For example, with Hostgator, you will find their advertisements everywhere and thousands of "Hostgator Reviews" as everyone seeks to get their little share of the Hostgator commission pie.
You don't need to write a "Hostgator Review" to be get a slice of the Hostgator pie though. Anybody who has a website is a potential promoter of Hostgator. For example, on this website, Richard Cummings, people visit for many reasons and one of them is to learn about the Internet. These people are curious about the Internet and a Hostgator promotion might serve them well.
Hostgator is a big fish at Commission Junction, but a bunch of little fish also make quite a nice dinner. Do you want to go after 1 sign-up for $100 or 100 sign-ups that each pay $1?
The Email Versus the Credit Card
If one website asks you to submit your email and another requests your credit card, which are you more likely to provide?
Exactly.
There are many little fish sign-ups available on Commission Junction that will pay a buck or two for customer information, such as an email address or a physical address, and do not require you to pull out your credit card and pay for something. In such a CPA (cost-per-action) event, the customers are much more willing to do the action.
Insurance and credit card companies are often willing to pay for this action. In fact, many of them pay north of $5 simply for getting a customers name, address, and phone number. Again, they will probably be getting a customer for life–how often do you change your insurance?–so, for them, this information is worth it.
Once you decide what advertisers that you would like to promote, you might be faced with one unexpected problem at Commission Junction: The Advertiser will deny your application.
Commission Junction: Advertiser Application Not Approved
With Commission Junction, you have to apply to each advertiser individually. After you sign up with CJ, you will be very excited with all of the advertisers that you would like to promote. Then, upon application, you will frequently be met with a message saying that the Commission Junction advertiser has denied your application. This can happen "automatically" with an immediate rejection notice or afterward for those sites that do a manual review. You may see a message like the one below:

Following a review, you may receive a message such as this:

Commission Junction advertisers that don't have automatic approval are a complete mystery to me. And, the fact is, most advertisers that you will want to work with do not have automatic approval.
The whole idea of a Cost Per Action program is that the user has to take an action (more than a simple click) for you to make money. No action, no affiliate money.
Why would advertisers ever refuse an affiliate? I suppose if the action is simply providing an email, there could be massive fraud involved, but when the action is to buy the product, rejection makes no sense.
Be that as it may, you will often be rejected by Commission Junction advertisers but don't give up after the initial rejection. This is part of the advertiser weeding out process. If you really want to advertise a certain product, use the "mail" icon in your CJ panel which allows you to email the advertiser directly. Write a well-crafted note explaining why you want to advertise their product and how you will go about it. About 90% of the time, the advertiser will then accept you.
Making Money Online With Commission Junction: Summary
Commission Junction should be an affiliate program in your making money online pool.
There are many advertisers that you can promote with a variety of affiliates. For example, the Rosetta Stone Language Program can be promoted through Amazon or Commission Junction. Often though, the online portion of a site, such as the case with Rosetta Stone or TurboTax, can only be promoted using Commission Junction.
After you sign up for Commission Junction, and determine the advertisers that you want to work with (big fish/small fish?), your next challenge will be to get accepted by that advertiser. As I mentioned, they will often refuse you. However, with a carefully worded email explaining yourself to that advertiser, you will usually get accepted.
After that, the dollars await…but only if you can generate the traffic.
Can you generate the traffic?