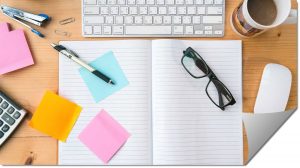 Greetings everyone! Below, you will find 20 sample articles that I have written on SEO, marketing, and beyond.
If you would like to hire me as a web content producer/writer, just fill in this contact form and let's have a conversation.

General Industry Articles:
On-Page SEO Optimization In 2019: How to Get the #1 Spot in Google with Great On-Page SEO!: With some quick on-page SEO optimization, you can get to the top of Google using these 7 techniques.
Content Creation vs Marketing: How I Increased Blog Traffic 3000% Using the Pareto Principle!: Have you heard of the Pareto Principle as it applies to online marketing and web promotion? If not, this article may be the key to unlocking the organic traffic you rightly deserve.
9 Powerful Blog Title Generators That Drastically Increase Click-Thrus!: Today, we bring you our updated 2020 reviews of the top 9 most powerful blog title generators on the market.
Managing Social Media Accounts: Business vs Personal: In this article, we are going to look at social media accounts on Twitter, Facebook, Google+, and LinkedIn and ask the question: Should you mix business and pleasure?
A Career in Technical Training: Is It For You?: Not everyone is cut out to be a great technical trainer. In fact, the industry is littered with sub-par technical trainers who do little more than recite text from a book. The industry needs great trainers, but is it a career that is right for you?
Project Management: Creating Self-Managed Employees: In this article, we will examine how to create self-managed employees. We will look at how to motivate employees to get the job done by having the employees tell us what they are going to get done.
SEO: The Seven Deadly Sins: SEO seems relatively easy at first, but danger lurks around every corner. One false step–one SEO mistake–and all of your SEO work vanishes into a de-indexing or the dreaded Google sandbox. Early Christians defined the Seven Deadly Sins that one should not commit lest they burn in the fiery pits. In this article, we'll explore the Seven Deadly Sins of Search Engine Optimization.
Technology Tips & How-Tos:
The 10-Step HTTPS/SSL WordPress Upgrade [2020 Edition]: I am going to give you the exact instructions on how to upgrade your WordPress website to SSL in under 3 hours AND in just 10 easy steps.
PHP/MySQL: How To Query Date in DateTime Field: In this quick technical solution post, I will tell you how to query a date from a datetime field in PHP.
How To Password Protect a Subdirectory When WordPress Is Installed: In this article, I will tell you how to password protect a subdirectory when you have WordPress installed in your root directory.
WordPress: How To Order WordPress Categories: One of the problems that many people run into with WordPress is the order of their categories. In this article, I will tell you how to arrange your WordPress categories using the WordPress "My Category Order" plugin.
White Paper:
On-Page SEO: How To Implement On Page Search Engine Optimization To Achieve The Best Search Engine Results: This white paper presents an all-encompassing look at on page search engine optimization–the art and science of structuring your web pages so that they have the greatest chances of appearing naturally in the search engine results.
Other:
I also write on technical matters and beyond for various online publications. Here are several writing samples:
Kiwi.com Review: My Experience Using Kiwi.com (Is it Legit?): Is Kiwi.com legit? In this review of the travel website Kiwi.com, I'll share my experience with you: the good, the bad, and the ugly.
YouTube TV Review: Is it worth it? Better than cable?: In this 2022 YouTube TV Review, I will answer pivotal questions like: At $64.99 per month, is YouTube TV still worth it? Is it better than cable? And much more…
How Much Should I Weigh For My Age And Height: If you want to know the answer to this question, this article will tell you how much you should weigh for your age and height.
Income Equality and Standard of Living | Are you Better Off if Your Neighbors Aren't?: In this article, we will take a look at countries with high income equality AND inequality and ask the question: Between these two, which leads to a better standard of living for the whole?
The 2020 Presidential Election: For Whom I Voted and Why: Every year since 2008, I've written a For Whom I Voted And Why piece. I confess — this year I'm completely baffled.
What Can I Do On The Internet When I'm Bored: Because I know well how SEO works, sometimes I write articles to mirror Google searches and generate lots of traffic. When I realized that many people search for "I'm Bored" on Google, I wrote this ironic/fun article which has generated more than 1,000,000 visitors, many Facebook "likes", and lots of interesting comments.
How to use Google Translate [The Ultimate 2021 Guide!]: In this post, I'm going to show you how to use Google Translate on your computer and the Google Translate app on your phone and tablet.
How To Calculate A Golf Handicap [2020 Edition]: On this page, we will explain in detail how to calculate a golf handicap.